SCREENINGS

2019

Black Bus Stop (Kevin Jerome Everson, Claudrena N. Harold, 2019)
Intl Competition: IFFR Tiger Shorts Competition; BAFICI; European Media Arts Festival (EMAF); Hamburg International Shorts FF; Vienna International Shorts; FilmMADRID; Cinema du Reel

Travelling Shoes (Kevin Jerome Everson, 2019) World Premiere, Berlinale Forum Expanded; Cinema du Reel

Music from the Allegheny Plateau (Kevin Jerome Everson, 2019) BAM Cinema Fest; Cinema du Reel, Paris; Walker Art Center. A commission of the Walker Art Center with major support from the Bentson Foundation.

Polly One (Kevin Jerome Everson, 2018) Jeonju Intl FF; Portland International FF; Crossroads, SF; Curtas Vila do Conde



SELECTED PAST SCREENINGS
World Premiere of Kevin Jerome Everson's Ears, Nose and Throat
International Film Festival, Rotterdam (IFFR) , as part of the combined shorts program 'Reality is Negotiable'
Screenings:
Friday, Jan. 29, 2016, LantarenVenster 3 at 20:15
Saturday, Jan. 30, 2016, Lantaren Venster 3 at 14:30
Cast: Shadeena Brooks, Dr. Eric Mansfield, Dr. Heather Honeycutt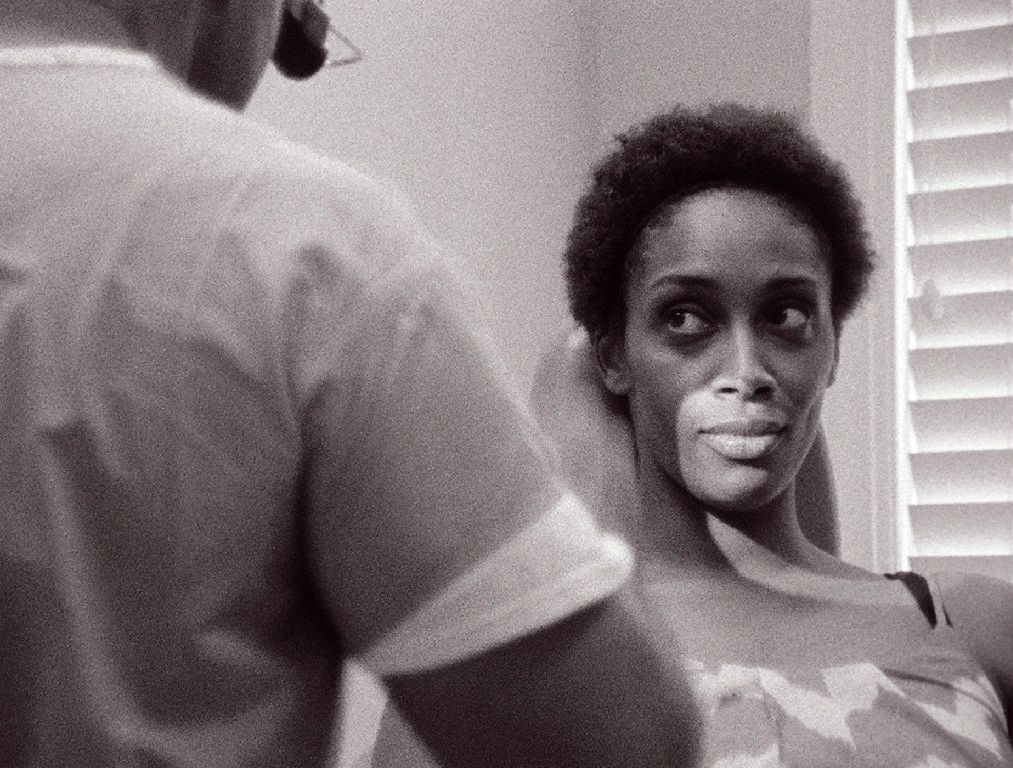 World Premiere of We Demand, a film by Kevin Jerome Everson and Claudrena N. Harold
Berlinale 2016 in the Forum Expanded program
Screenings: Feb. 12th at 21:30 at Akademie der Künste, Hanseatenweg
Feb. 13th at 15:00 at Arsenal 1
Cast: Ricky Goldman as James Roebuck; Richard Warner as President Edgar Shannon; Tommy Steele as Ryan Leach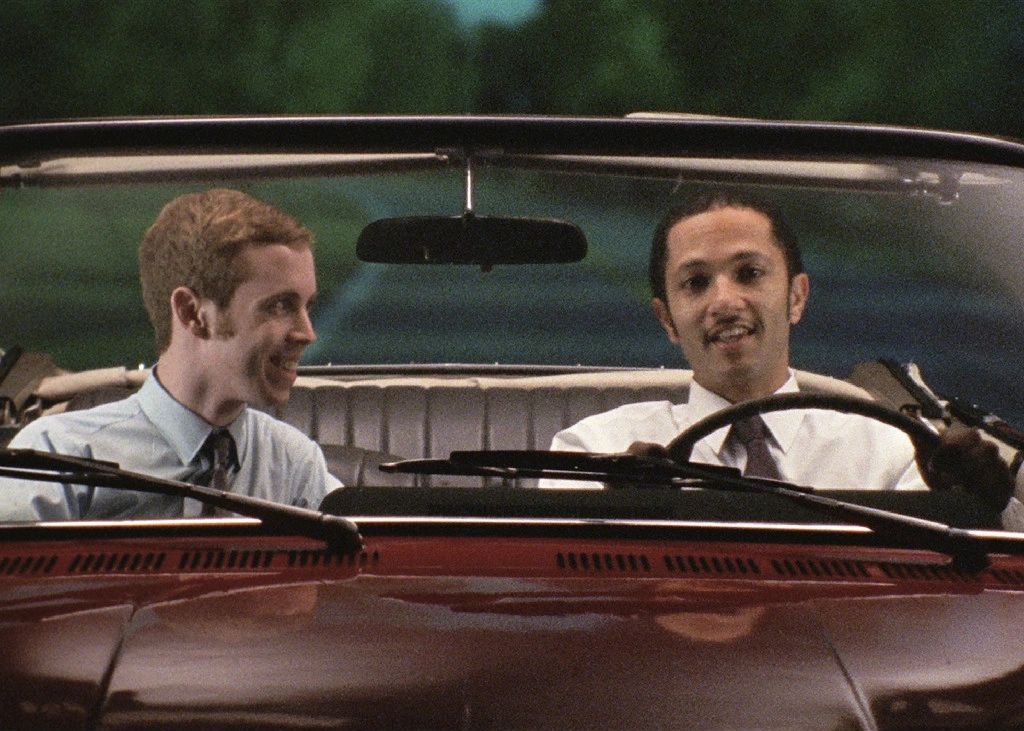 2015
World Premiere of It Seems to Hang On, a film by Kevin Jerome Everson at 72nd Mostra Internazionale d'Arte Cinematograpfica, la Biennale di Venezia, Orizzonti Competition, Sept. 2015
Starring Lynnette R. Freeman (Evelyn) and Ricky Goldman (Donnie)




World Premiere of Park Lanes, at IFFR 2015
An eight hour film. Lunch was served.
Additional 2015 festival screenings: Doc Fortnight, MoMA, NYC; BAFICI, Buenos Aires, Argentina; Images Festival, Toronto, Canada; BFI/London Film Festival
Upcoming 2016 screenings to be announced!




World Premiere of Three Quarters by Kevin Jerome Everson at Berlinale 2015, Forum Expanded
Additional screenings: Ann Arbor Film Festival (Jury Award); Media City, Windsor



Grand Finale, shot in Detroit on the July 4th weekend, premiered at the Ann Arbor Film Festival and screened at AFI Fest, Nov. 2015 and as a single channel installation as part of Verge Video at Art Toronto, Fall 2015.



2014


Kevin Jerome Everson's

short films Fe26 and Sound That screened at the New York Film Festival, "Projections" (Program 4), curated by Gavin Smith, Aily Nash and Dennis Lim, on Friday, October 3rd at 9:15P at the Elinor Bunin Munroe Film Center.

Fe26 and Sound That premiered in the UK at the BFI/London Film Festival, as part of the Experimenta program "Subjective Documents", curated by Helen de Witt, Benjamin Cook and William Fowler, Saturday, October 18th, at 4P, BFI Southbank Theater.

Fe26

(2014, 16mm, 7:21, color, sound),

follows two gentlemen around the East Side of Cleveland, Ohio and examines the tensions between illegal work –in this case, the stealing of manhole covers and copper piping--and the basic survival tactics that exist in areas of high unemployment.

With Issac "I-Pleeza"Chester and Johnathan "Streets" Lee.

Sound That (2014, 16mm, 11:40, color, sound) follows employees of the Cleveland Water Department in the summer of 2013 on the hunt for leaks--what lies beneath--the streets and sidewalks of Cuyahoga County, Ohio.





SUGARCOATED ARSENIC, A FILM BY CLAUDRENA HAROLD AND KEVIN JEROME EVERSON
screened at
The New York Film Festival, "Projections" on Sunday, October 5th, Elinor Bunin Monroe Theater
World Premiere, International Film Festival, Rotterdam; Oberhausen (intl. competition); Edinburgh International Film Festival

Sugarcoated Arsenic, a film by Claudrena Harold and Kevin Jerome Everson, (U.S., 2014, 16mm, 20:21, b&w, sound) is a cinematic exploration of African American intellectual, social, and political life at the University of Virginia during the 1970s. Starring Erin Stewart (Cinnamon) as Vivian Gordon (the director of UVA's Black Studies program between 1975 and 1980), the film tells the story of African American women and men who through their public and private gestures sought to create a beloved community that thrived on intellectual exchange, self-critique, and human warmth.


ADDITIONAL SCREENING:
COURTISANE FESTIVAL, SPRING 2015; SAN FRANCISCO CINEMATHEQUE, SPRING 2015

BERLIN PREMIERE SCREENING OF
THE ISLAND OF ST. MATTHEWS
(2013) UNKNOWN PLEASURES, BERLIN, Babylon Kino, JANUARY 2014 WORLD PREMIERE:
U. OF VIRGINIA, CHARLOTTESVILLE, VA 1976 (U.S., 2014, 16mm, 11:04, b&w) is a short film by Kevin Jerome Everson and Claudrena Harold, based on a photograph taken in the mid 1970s of two African Americans playing foosball.


The Island of St. Matthews screen
ed
Sat. Jan. 4th at 19:00 and Thursday, Jan. 9th at 18:45
U. of Virginia, Charlottesville, VA 1976,
part of the kurzfilmprogramme
'The Past is Present'
screens on Friday, Jan. 10th at 18:00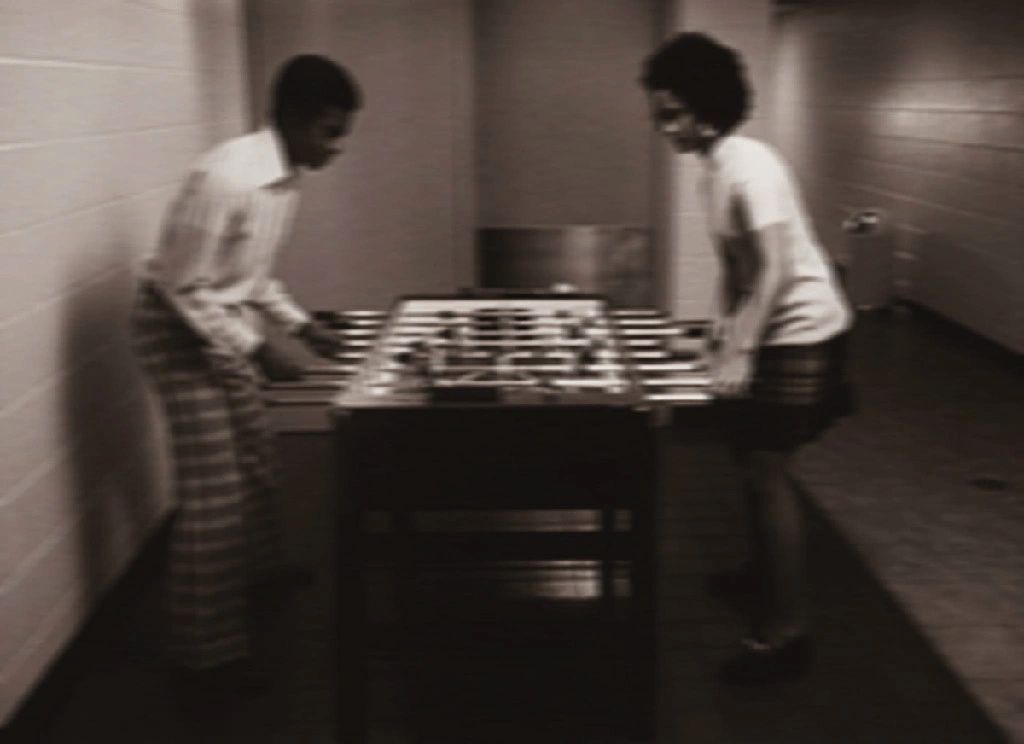 SUNDANCE FILM FESTIVAL 2013: CENTURY
Kevin Jerome Everson's
Century
(2012, 16mm, 6:40, color, sound, no dialogue), consists of a General Motors automobile--the iconic and beleguered Buick Century--meeting its fate in a Charlottesville salvage yard.
Century
screened in January at the 2013 Sundance Film Festival, in Shorts Competition, as part of a New Frontiers shorts program.
http://filmguide.sundance.org/film/13208/century
The film, which debuted at the 2012 Images Festival has also screened at EMAP, Viennale, AFI Fest, Flint Institute for the Arts (single channel installation) and screens in the shorts program 'Boys and their Toys" at
True/False Fest
in Columbia, MO. Feb 28-March 3, 2013 at Bradford International Film Festival (UK), April 11-21, 2013; at Indie Lisboa, April 18-28, 2013, Internationale Kurzfilmtage, Winterthur, Switzerland, Nov.5-10, 2013...
Most recently, the film had its Italian premiere at the Lago Film Festival, Summer 2014.
Thanks to Team Century at Sundance: Lindsay 'LNZ 'Arturo, Rachel Goldberg, Anna Hogg, Rachel Lane, Elizabeth Webb and Taka Suzuki in absentia.
ROTTERDAM INTERNATIONAL FILM FESTIVAL (IFFR) 2013: THE ISLAND OF ST. MATTHEWS

WORLD PREMIERE!
Kevin Jerome Everson's new feature
The Island of St. Matthews
(2013, 70:00, 16mm, color and b&w, sound), had its world premiere at the International Film Festival Rotterdam (IFFR)
http://www.filmfestivalrotterdam.com/en/films/the-island-of-st-matthews/
PUNTO DE VISTA, PAMPLONA, SPAIN 2013, OFFICIAL SELECTION, COMPETITION: THE ISLAND OF ST. MATTHEWS
International Documentary Film Festival of Navarra
http://www.puntodevistafestival.com/en/ficha_pelicula.asp?IdPeli=277
Picture Palace Pictures and Trilobite-Arts-DAC

present

A film by Kevin Jerome Everson

Produced by Madeleine Molyneaux


Camera: Lindsey 'LNZ' Arturo, Kevin Jerome Everson, Taka Suzuki

Sound: Rachel Lane, Elizabeth Webb

Music: Bonnie Gordon

Costume Design: Shirley Williams


With: Raymond Griggs, Rosalee Harris, Charlie Smith, Jimmy J. Johnson, Octavious Hinton, Marie Whitfield, Landon Williams, Jawan Hopson, Colby Williams, Juanita Everson, Marco Harrison, Priscilla King, Major Andrews, Latoya Andrews, Willie Golden, Annie Bay, Lynette Brooks, Teresia Griggs, Whitney Griggs

The Island of Saint Matthews (2013, 70 minutes, 16mm, color & b&w) i
s a 16mm feature film about the loss of family history in the form of heirlooms and photographs. Years ago filmmaker Kevin Jerome Everson asked his aunt about old family photographs. Her reply-that "we lost them in the flood" was the catalyst for this film, a poem and paean to the citizens of Westport, a community just west of Columbus, Mississippi, and the direct and oblique remnants of the 1973 flood of the Tombigbee River. Scenarios depicted include a water skier on the Tombigbee; a river baptism; a meeting with an insurance agent about flood coverage; the control room of the lock and dam; the parking lot of a church; the ringing of the St. Matthews bell. Filmed in summer 2012.
©KJE2012/Courtesy of the artist; Picture Palace Pictures and Trilobite-Arts-DAC. Pictured: Raymond Griggs

SCREENINGS/EXHIBITIONS

March 2013
REDCAT
, Los Angeles, California
Saturday, March 9th, 2013 at 8:30P
Curated by Stephen Anker and Berenice Reynaud
A program of recent short films made in and about the American South. Travels to rodeos in Louisiana, Black cowboys and cowgirls and riders in Mississippi, past and present residents of Columbus, Mississippi, adaptations of works by Tennessee Williams, Chester Himes and a suggestion for a lost audition tape from
Sanford and Son.
http://www.redcat.org/event/kevin-jerome-everson-0
Filmforum Los Angeles
at the Egyptian Theater, Hollywood, California
Sunday, March 17th at 7:30P
The West Coast premiere of
Quality Control
(2011, 70 minutes, 16mm, b&w), shot in Mobile, Alabama and featured in the 2012 Whitney Biennial and a World premiere of the short
Juneteenth Columbus, Mississippi
(2013, 2:00, 16mm, color, silent)
http://www.lafilmforum.org/index/Current_Schedule/Entries/2013/3/17_Kevin_Jerome_Everson__Quality_Control.html
Chicago Underground Film Festival,
Chicago, IL
World Premiere of
Stone
(2013), as part of
Shorts Program #1: Spectrum-Talking About Things
Thursday, March 7, 2013 at 6:30P at The Logan Theatre, 2646 N. Milwaukee, Chicago, IL 60647
http://www.ticketfly.com/event/221917-shorts-program-1-spectrum-chicago/
Sharjah Biennial 11, Sharjah, United Arab Emirates
http://www.sharjahart.org/biennial/sharjah-biennial-11/information/film-programme
Opening March 13th-runs through May 17, 2013
SB11 Curated by Yuko Hasegawa
Mirage City Cinema: A Cinema-Architecture Space by Apichatpong Weerasethakul and Ole Scheeren
Act One: Betty and the Candle
(2010, 16mm, 11 minutes, b&w, sound) will screen in a film program selected by Curator Steve Anker.
©KJE 2010/Courtesy of the artist; Picture Palace Pictures and Trilobite-Arts-DAC
Sharjah Biennial's film programme, curated by Thai filmmaker Apichatpong Weerasethakul, will feature programming by leading figures in the film industry, including
Steve Anker
, Dean of the School of Film/Video at California Institute of the Arts (CalArts), Los Angeles; Tilda Swinton, Scotland; Mehelli Modi, Founder of Second Run DVD, London; Alcino Leite Neto, editor, Sao Paulo;
Khavn De La Cruz
, poet, pianist, filmmaker, Mondomanila, the Philippines; Jean-Pierre Rehm, theorist, Festival Director, FIDMarseille, Paris; Ali Jaafar, Executive Director, Independent Film Division, Quinta Communications, London; and Apichatpong Weerasethakul, film director/ producer, Chiang Mai, Thailand. The programme will include evening screenings in an outdoor courtyard cinema in the new SAF spaces.
HEAD: Haut Ecole d'Art et de' Design, Geneva University of Art and Design, Geneva, Switzerland
"LiveinyourHead": Making Sense"
Opening: March 7, 2013, 18h
Exposition March 8 -April 7, 2013
http://head.hesge.ch/-LIVEINYOURHEAD
Une proposition de Bertrand Bacqué, Lucrezia Lippi, Cyril Neyrat, Véronique Terrier-Hermann et Clara Schulmann
Single channel installation of Kevin Jerome Everson's
Ike
and
Undefeated
other artists include: Ursula Biemann, Johanna Billing, Arnaud Des Pallières, Pierre Creton, Yervant Gianikian et Angela Ricci Lucchi, Jean-Luc Godard, Mike Hoolboom, William E Jones, Deimantas Narkevicius, Noëlle Pujol, Hito Steyerl, Tariq Teguia, Dimitri Venkov, Apichatpong Weerasethakul, Ingrid Wildi
51st Ann Arbor Film Festival, Ann Arbor, Michigan
Michigan Theater (Main Auditorium) March 22, 2013, noon
Program of Juror Kevin Jerome Everson shorts
http://aafilmfest.org/51/events/juror_presentation_kevin_jerome_everson
Cleveland Museum of Art
"Apocalypse Not
"
Film program in conjunction with museum exhibition
'The Last Days of Pompeii: Decadence, Apocalypse, Resurrection'
Featuring KJE's
From Pompeii to Xenia
(2003), and films from Bill Morrison, Stan Brakhage, and Ivan Galietti.
Wednesday, March 27, 2013, 6:45P
Morley Lecture Hall
http://www.clevelandart.org/events/films/apocalypse-not
Jan/Feb exhibitions
January 26, 2013
Disjecta, Contemporary Art Center, Portland Oregon
Black Manifold
, Curated by
Avantika Bawa
and Greg Minnissale
Screening of selected KJE shorts, including
American Motor Company (
2010);
Something Else
(2007)
Launch event for
Drain Magazine
http://disjecta.org/exhibitions-events/black-manifold
Month of February 2013
Flint Institute of the Arts, Featured Film/Video Artist, February 2013
Single channel Installation of
Century
www.flintinstituteofthearts.com
CCCB/Center of Contemporary Culture, Barcelona, Spain
Xcentric Film Program, Politics and Abstraction
Auditorium, Thursday, Feb. 7, 2013
Screening of
Chevelle
in program with films by Ken Jacobs; Ben Russell & Guillaume Cailleau; Laura Weddington
http://www.cccb.org/xcentric/en/sessio-materies_politiques-42265